Keep, LINE's free cloud storage, has gotten some new features and it's much easier to use.
Keep is a great tool for saving your important content, such as text, images and links, that were shared in a chat. You can access them anytime.
In this Android version update, we have introduced new features, Collection and Favorite. Collection organizes your content and displays them beautifully. You can also Favorite your content to store it quickly.
What's Keep again?
Here is a quick refresher in case you are not familiar with Keep. When you are in a chat, simply long press a message or image you want to save and select Keep when a pop-up is displayed. It's as simple as that!
How to access your saved content in Keep
To check the contents saved in Keep, open the Home tab on your LINE app and tap Keep right under your name.

Sending Keep content to a friend
To share the content saved in Keep in a chat, access the Keep icon by tapping the "+" icon in the menu bar.

Now, here are the additional features that you will enjoy.
Use "Collection" to organize content
Collections are like folders for organizing your saved Keep contents. You can create up to 100 Collections, and there are no limits to the number of items that can be stored in a Collection.

Tap the "+" to create a new Collection and give it a name. What is going to be the name of your first collection? For example, our editor's first collection is named "Café" because he likes coffee and mug cups.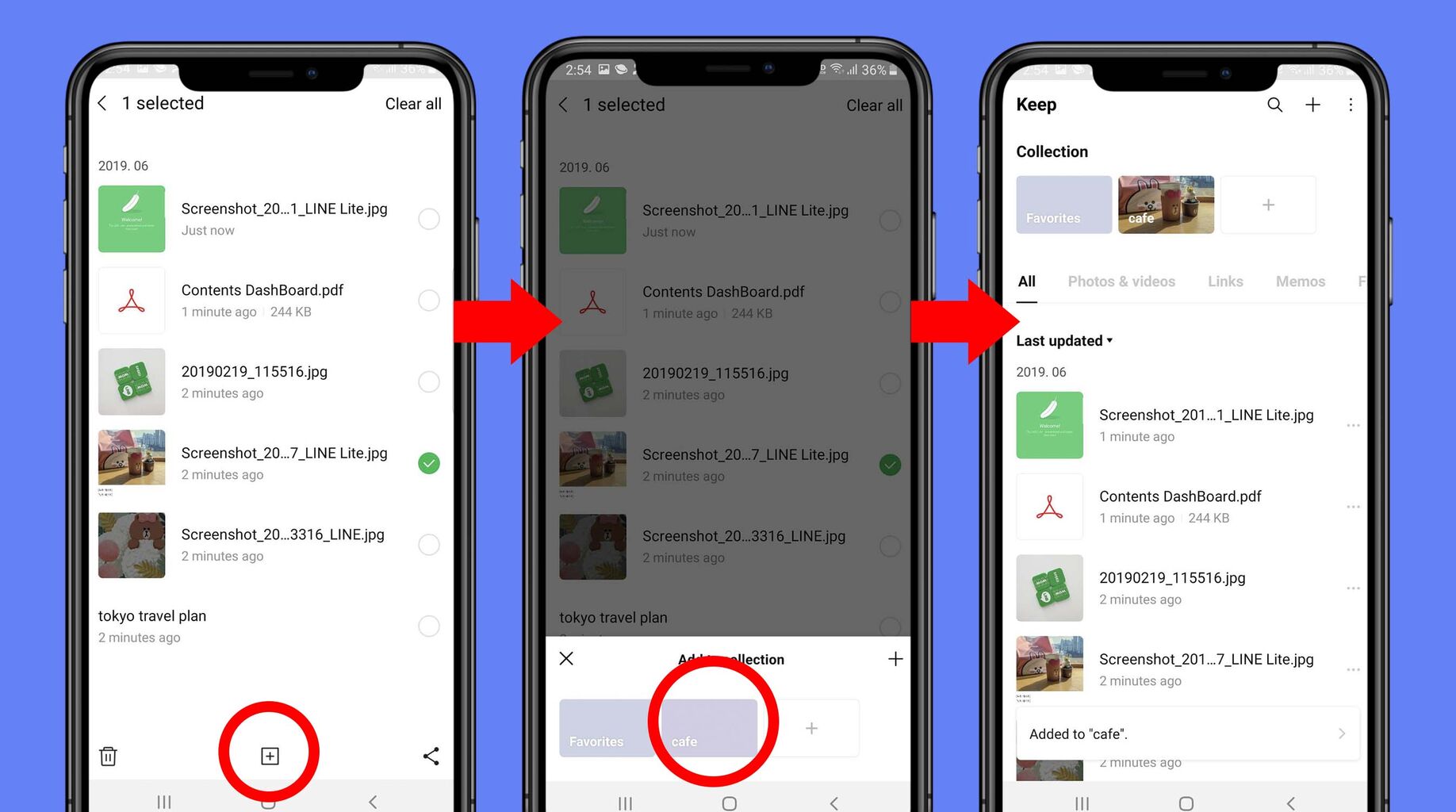 Select an item you want to add to your Collection. Then tap the "+" at the bottom to select which Collection you want to put the item into.
Use "Favorite" to save content quickly
Perhaps you don't enjoy organizing your content, but you still want to quickly save content and get on with your day. No problem. Use the Favorite feature. Tap the star symbol on the top right to favorite an item. They will be automatically saved inside Favorites.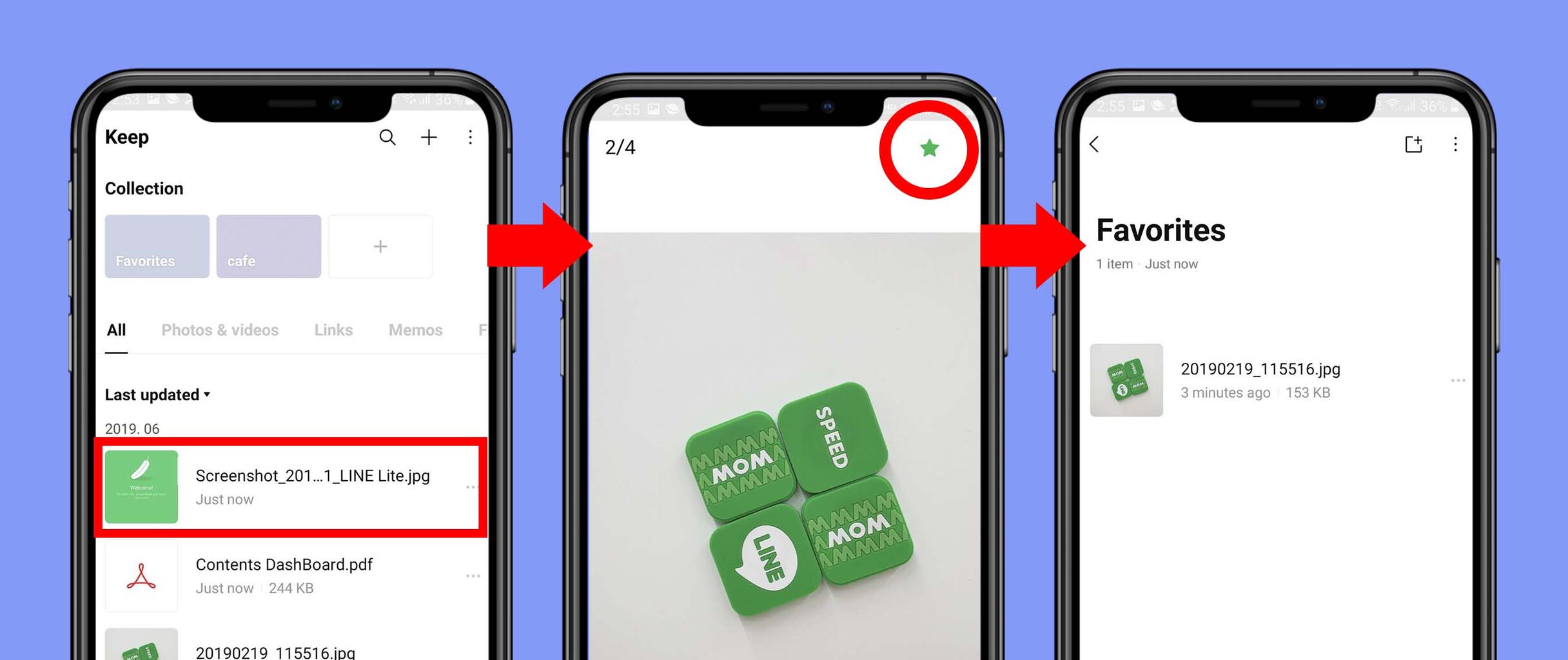 What else?
To delete saved content in Keep you need to access the Keep home screen.
Although there is no limit to the number of items you can save in Keep, the total storage limit is 1GB. If the file size of an item is under 50MB it will be saved indefinitely unless you remove it; however, any file which exceeds 50MB will expire after 30 days.
When you replace your device, your Keep contents will be accessible on the new device as long as you have properly performed the account migration prior to switching your device. Click here for more information about LINE account migration.
Use Keep to your heart's content. Save those precious messages from your significant other, save funny memes or keep a shopping list – the options are endless!
Check out the new Keep features! Update to the latest version today.
Android
|
iOS