Have you noticed the new feature in the latest version of LINE released today? Introducing LINE Premium Call, a new way to make calls to non-LINE users for real cheap!
LINE users can continue to enjoy the uncompromised quality of LINE's free calls with one another, and can also now make low-cost calls to mobile phones and landlines without LINE.
*The service was renamed from LINE Call to LINE Premium Call.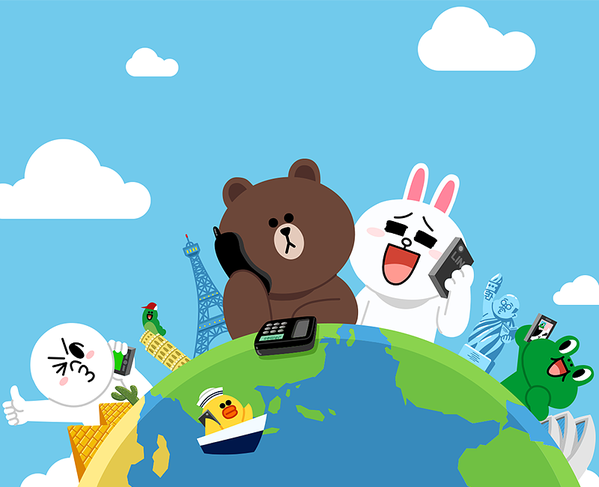 Use LINE Premium Call to:
Call friends and family who are not using LINE.
Call stores and public facilities.
Call office numbers and other landlines from your smartphone.
Call abroad.
Flat Rates No Matter Where You Are
LINE Premium Call offers the same rates no matter where you are calling from. For example, calls to Japan from the US, Thailand, and Spain are at the same rate of JPY 3 per minute for landlines and JPY 14 for mobile phones.
See a list of detailed rates by country
here
.
Payment
There are two ways to pay for LINE Premium Call.
1. Call Credit
Charge what you need in advance.
Calls to mobile phones in Japan: USD .14 (14 credits) per minute
Calls to landlines and mobile phones in the US: USD.2 (2 credits) per minute
2. 30-Day Plans
Better value if you are a heavy user. Get a fixed number of minutes valid for 30 days after purchase at an even lower price than Call Credit.
Find out how to purchase Call Credit and 30-day plans here:
1. To start using LINE Premium Call, update your LINE app to the latest version.
2. Go to the More tab and tap LINE Premium Call
That's it! You're ready to make your first call.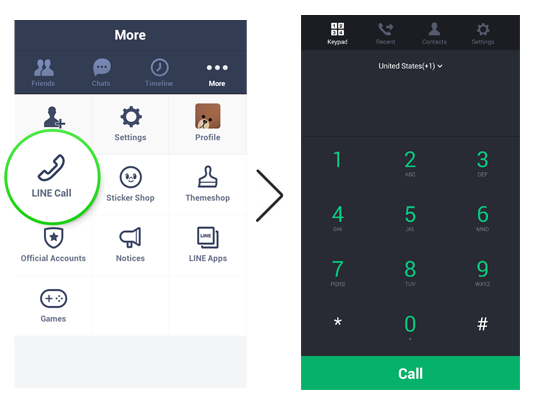 Notes: You must verify your phone number to use LINE Premium Call. You can view your phonebook contacts in LINE Premium Call even if you choose not to synchronize your LINE contacts with your phonebook. Your contacts will not be automatically added to LINE.

Calling a Domestic Number
Calling an International Number
Select the recipient's country, and then enter their phone number.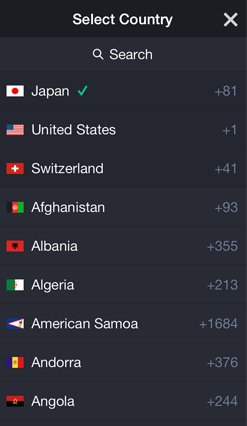 LINE makes connecting with your loved ones easy on your pocket with its free voice and video calls and unbeatable LINE Premium Call rates. Keep talking!