An iPhone version of the Sticon fucntion has was released on 1st May.
The new Android version of LINE (ver. 4.2.0) was released today. Along with improvements to basic functions, we are proud to announce "Sticons", a new and exciting way to use emoticons.
An iPhone version of the Sticon function is planned for future release.
Sticons can be used in text messages in the same way as emoticons, but they can also be used like stickers as large, individual images.

5 Categories, Over 1,000 Images
Sticons are divided into 5 category tabs: faces, animals, symbols, sports, and vehicles. There are over 1,000 different images to choose from, so you should never be without the perfect Sticon to complement your chats. Of course, there are LINE character Sticons as well!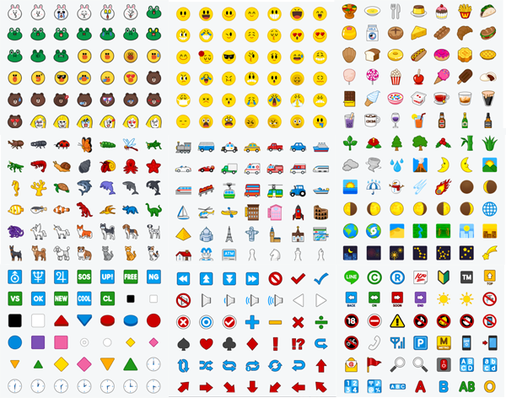 1) Tap the face icon to the right of the text entry button.

2) Tap the Sticons tab to display a list of images. (Existing emoticons are also included in this tab.)

3) Sticons can be added to text messages, or sent as individual images.

Look out for more fantastic Sticons in the future.
Update to
the latest version of LINE
to use Sticons.