LINE's SnapMovie feature, which lets you create movies made of video cuts together with background music, is now its very own app! (Available first on Android devices.)
You can create movies as hip and cool as the one below with the all-new LINE SnapMovie app!


The app is super easy to use. Just tap the round button found on the right side of your screen to start and stop recording. You can connect different short scenes when making your video, so try changing up the scenery too! To edit the videos you've taken, just tap the "Next" button found at the top right corner.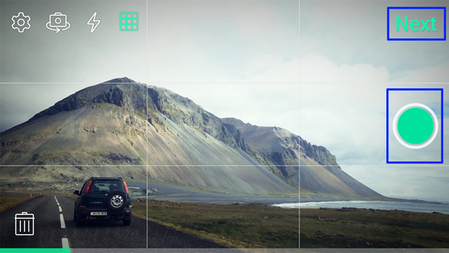 Add a Sense of Atmosphere with 9 Stylish Filters!
---
Tap the Wand icon to choose your filter. You can choose from 9 different filters, including the Romantic filter, which adds a soft and sweet touch, the retro Vintage filter, the slightly sorrowful Sunset filter, and more!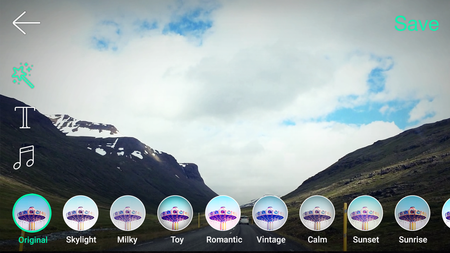 Add Titles to Remember the Occasion, and Animated Titles for Style in Motion!!
---
Tap the "T" icon to select titles to decorate your movies with. Tap the "Insert Text" options found to the bottom right of the menu to select the design you want and enter your title's text. This feature is sure to make your videos even cooler and more memorable!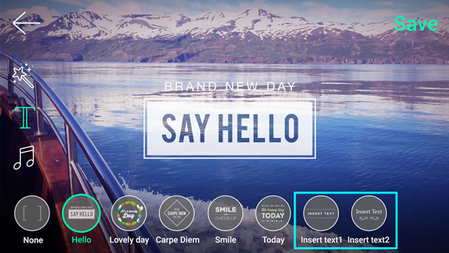 Video Ain't Cuttin' it? Add Background Music Perfect for the Scene!!
---
From the "Sounds of Wind" and the "Sounds of Rain" to exciting and thrilling music, you can enjoy a choice of 10 different background melodies. Give your movies that special extra touch with background music matched perfectly to the occasion!
You can also use LINE SnapMovie from the LINE chat screen once you've installed the app! Don't just save your movies to your smartphone, share them with the world on LINE, Facebook, Instagram and YouTube!
LINE SnapMovie(Free download)