We're giving out free stickers to everyone who friends UNICEF's official account as a symbol of the global partnership between LINE and UNICEF!
Brown, Cony, Moon and the gang are all sporting smart and family-friendly UNICEF tees in this 8-sticker pack of pure imagination. Start spreading the news and show your support for kids around the world!
LINE×UNICEF Special Edition Stickers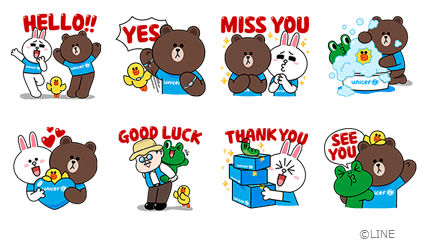 How to Friend the UNICEF Official Account

- Go to More > Official Accounts and search for UNICEF.

LINE and UNICEF have all kinds of exciting new plans in the works for all target countries and regions as part of their global partnership.