"
Foodie
" a new camera app optimized for taking food pictures, was launched worldwide today. This new high-performance camera app offers features specialized for a specific purpose, following in the footsteps of a dedicated selfie camera app
B612
.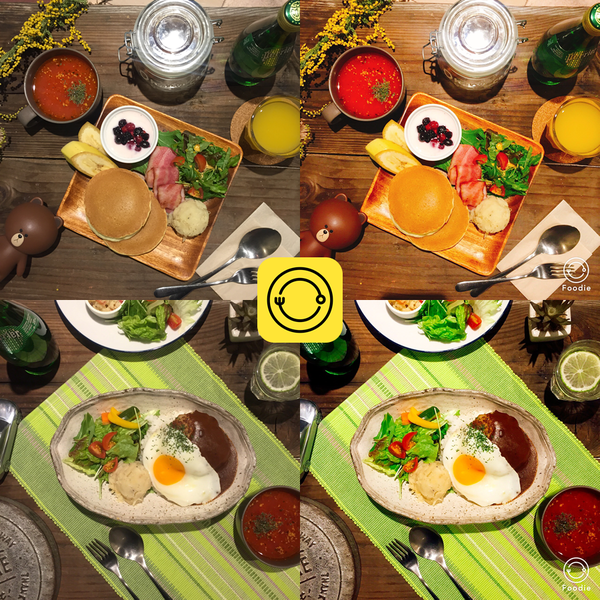 Foodie was made with a single objective in mind: making your food photos that much more delicious. It's bound to make your camera roll and social network feeds look more scrumptious and like-worthy.
"Foodie" is Ideal for People Who Want to...
- Take delicious looking food photos.
- Take stylish flat lays.
- Post a lot of food pictures on Instagram, Twitter, or Facebook.
- Take pictures of every meal to keep for posterity.
- Take pictures of food to post on a blog or review site.
Choose from 24 Types of Food Filters to Match Your Subject
---
All of the 24 filter types offered by Foodie are specially designed for food!

Make Sushi Shine.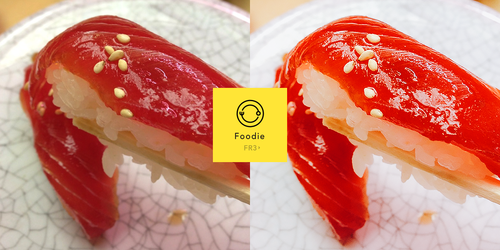 Stunning Color Contrast for Pasta and Greens.
Capture the Natural Delicousness of Sweets and Fruits.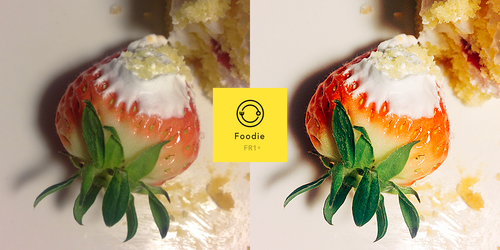 Stylish Flat Lay Shots Made Easy
---
A common characteristic of many stylish food pictures out there is that they're taken from an overhead position to offer a bird's-eye view. Foodie has a best angle feature that lets you know the moment the camera is positioned completely horizontally through color.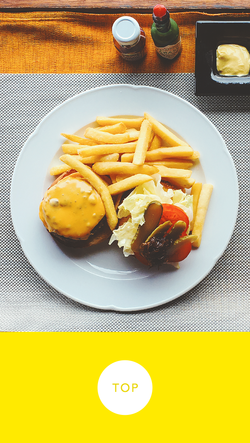 No more keep others at the table waiting while you try to take the same shot over and over because the angle isn't right!
Rich Feature Selection to Customize Your Photos to Perfection!
---
There are lots of additional features that help you create the ideal photo in addition to the food filters that let you take delicious shots right from the get go. Count on brightness control and torch for a bright image, and take advantage of features like focus, as well as an auto blurring effect which allows you to intentionally defocus the periphery of the image.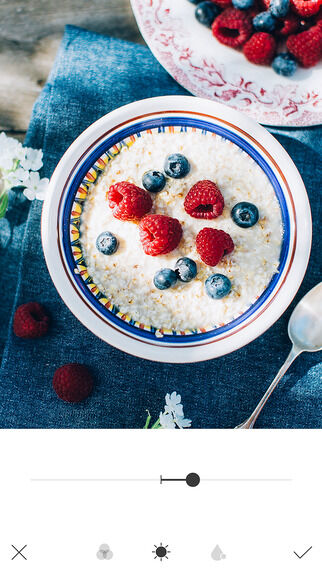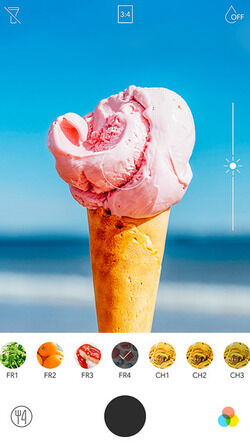 You can even apply certain effects to photos you've already taken and stored on your smartphone. If you've ever looked back at a photographed meal and thought "actually that meat was a lot more fresh than it looks here!", then you're in luck!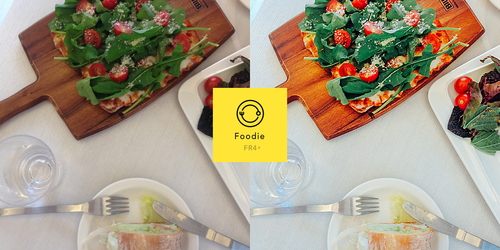 When you take a savory shot of a delicious dish, it's only natural to want to show it off. Foodie makes it effortless to share your culinary conquests with built-in functionality to share photos directly to social networks like LINE, Instagram, and Facebook.
Whether your main interest is photographing the latest fad in cafe food, a dinner you prepared and want to boast about, or every meal you eat, you can use Foodie to chronicle them all with mouthwatering results!
Foodie (Free download)