LINE held its business strategy event "LINE Conference Tokyo 2016" on March 24. Check out photos of the event venue below!

A video of the entire event can be accessed from the following link.
The venue for the event was the Maihama Amphitheater.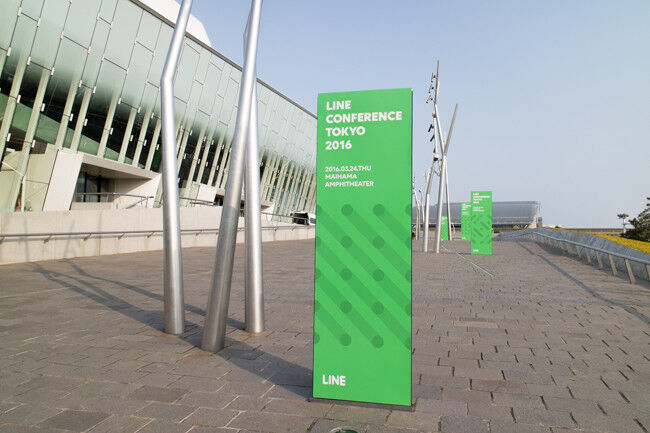 Visitors were welcomed by a giant version of the LINE logo.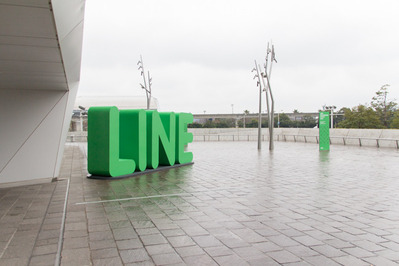 A photo zone was set up near the venue entrance, offering visitors a chance to take a picture with the LINE characters.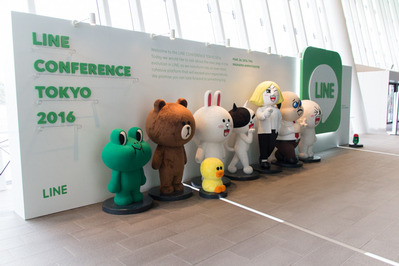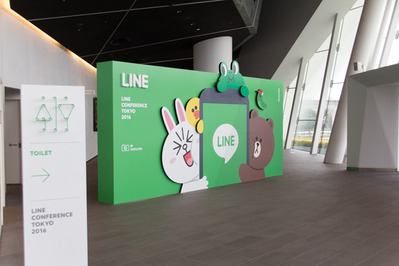 Icon motifs for this year's conference consisted of dots connected together by lines.
The restroom signs also got the LINE treatment.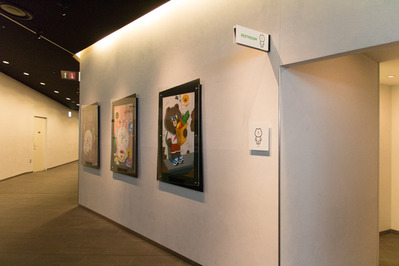 A special store and cafe were created just for this event.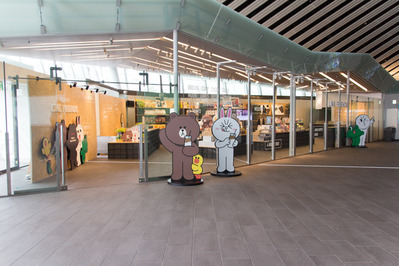 The new character announced during the event was mysteriously concealed beforehand.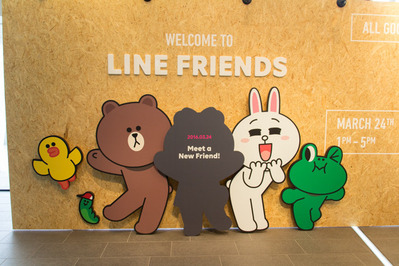 The special store sold items only available in Japan, region exclusive items offered normally only at the Harajuku, Sendai, and Fukuoka LINE FRIENDS STORE locations, and the LINE Cafe offered new drinks that had never been served before in Tokyo.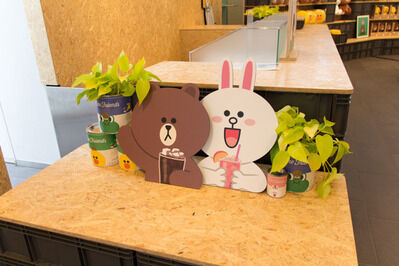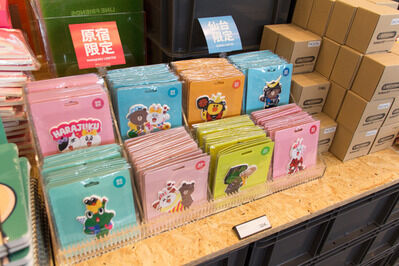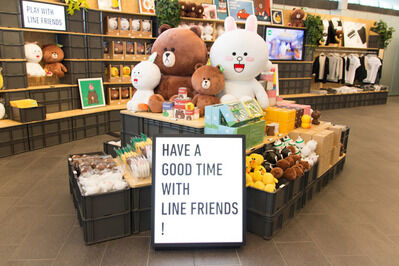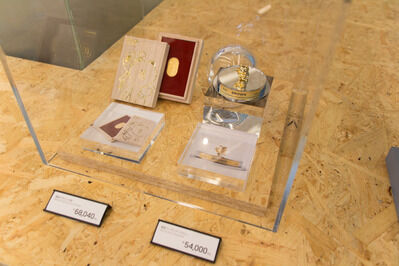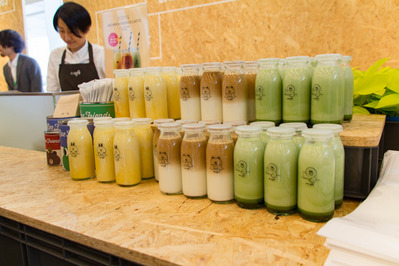 Around 2,000 visitors attended.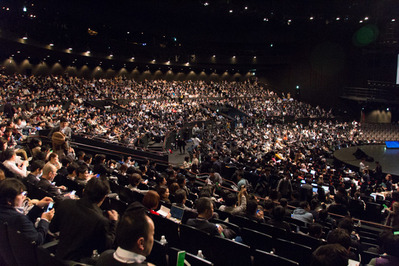 LINE CEO, Takeshi Idezawa, kicks off the event! While introducing the UI for the streaming service LINE LIVE, Mr. Idezawa outlines the company's plans for the future.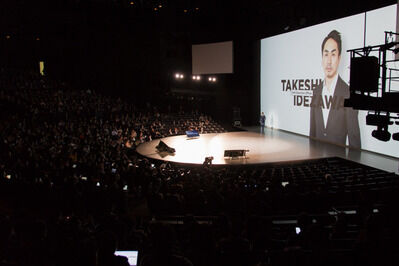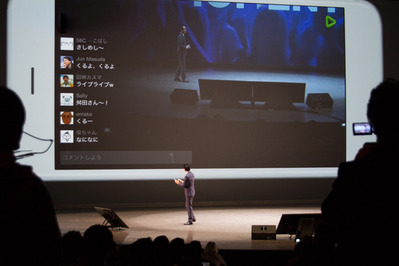 Staff members monitor network conditions and adjust the live stream accordingly.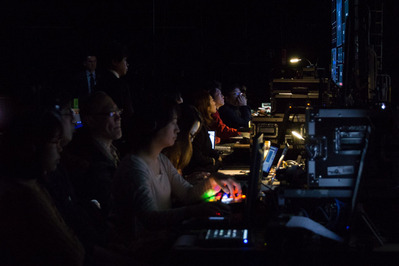 With LINE approaching its fifth anniversary, Mr. Idezawa took the opportunity to announce the company's mission statement "Closing the distance." Initiatives included opening the company's business platform, LINE Pay Card, and LINE Mobile, among others.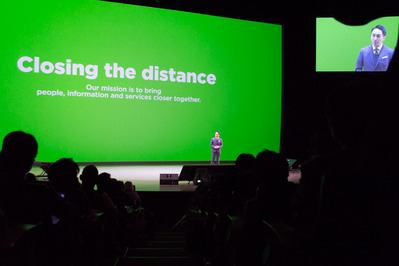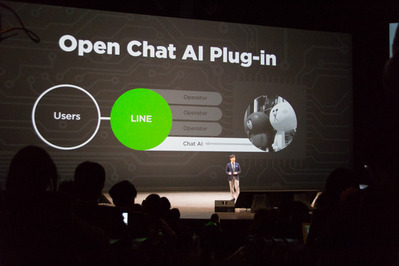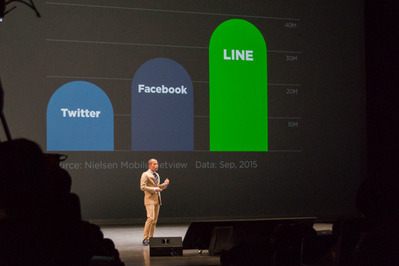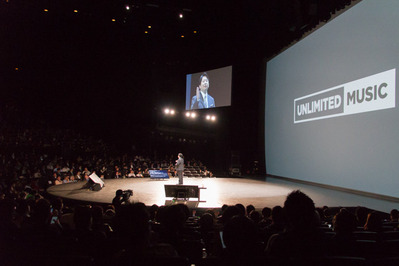 During the presentation, LINE Pay Card staff members stand by, ready to accept card applications from conference participants. New booths related to each presentation's content were added before each break.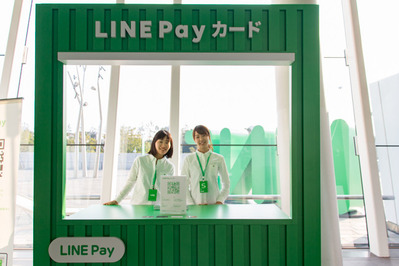 The reveal of LINE's
new character, CHOCO
!Say hello to Brown' fashionista little sister.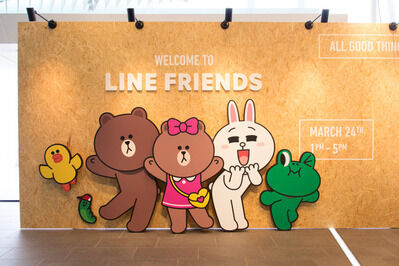 That concludes the photo recap of this year's conference. The entire design for this year's conference was planned and executed by LINE's internal designers. We're confident that it brought a taste of our company to our visitors in Maihama.
As our new slogan "Closing the distance" suggests, we look forward to bringing you closer to the people, information, and services that mean most to you.