This special day has only been made possible by the constant support of our loyal users across the globe since we first launched the service in June of 2011. The staff here at LINE wishes to thank each and every one of you for your kind support.
Ever since LINE first began, it has been our mission to enable users to communicate with each other in all-new ways. Therefore, we have prepared some special gifts as a token of our appreciation.
Call that special someone...
Talk to your heart's content at no charge.
Starting today at 11 am (GMT+9), you will be able to use
LINE Out
to call both domestic and international landlines and mobile phones free of charge for 24 hours.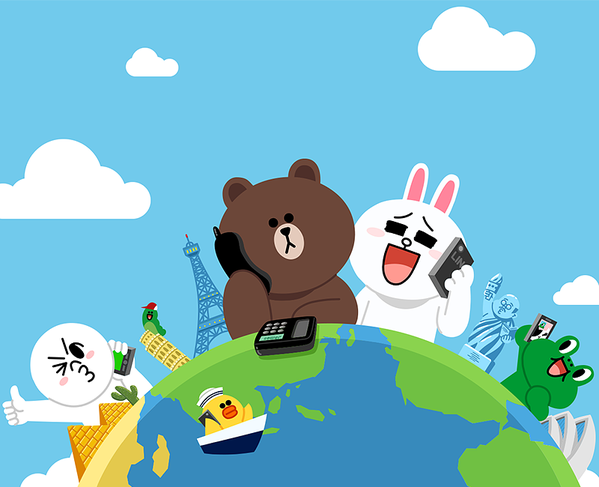 Whether it's with a mother back home, a significant other away on business, or a father who still hasn't gotten a smartphone, this is your chance to talk to those who matter most.


Applicable countries: All countries covered by LINE Out
Period: From 11:00 am on June 23 to 10:59 am on June 24, 2016 (GMT+9)
Over 30 LINE character sticker sets are 50% off for 24 hours.
The LINE characters have always been there to capture your mood while chatting with your friends.
Now, Brown, Cony, and over 30 sticker sets featuring your favorite LINE characters are 50% off for one day only! With plenty of specially themed stickers – including couples, businessmen, and more – there's a sticker set for everyone.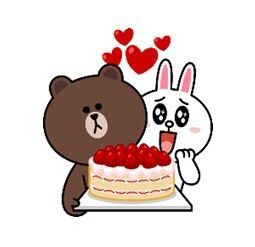 Try using these stickers to express yourself in new and exciting ways!
Period: From 11:00 am on June 23 to 10:59 am on June 24, 2016 (GMT+9)
Details:
Purchase stickers by selecting More > Sticker Shop from within the LINE app.
*We have encountered an issue in which stickers for the 50% off sale cannot be purchased. We are working to resolve this issue as fast as possible. (Updated: 11:40 am on June 23
(GMT+9))
*The issue has now been resolved, and the stickers are now once again available for purchase. (Updated: 12:15 pm on June 23
(GMT+9))
Free animated stickers for LINE Camera!
Brown and other popular LINE characters are here to help celebrate the occasion with these animated stickers!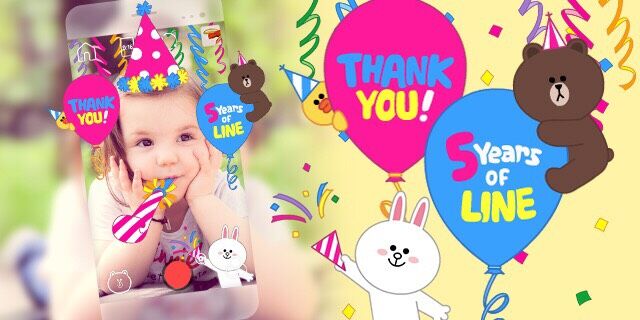 These lively stickers move about on your camera's screen. They're the perfect thing to keep the smiles coming in all of your photos.
Use them with your family and friends to create lasting memories!
Period: From June 22 to July 22, 2016
Price: Free
LINE is heading into its sixth year of operation. Behind our company slogan, "CLOSING THE DISTANCE," everyone here at LINE will continue striving to improve our services in order to further enrich the lives of our users.
We hope you will continue using LINE for many years to come.