With the latest update to the desktop (Windows/Windows 10/Mac) and Google Chrome versions of LINE, you can now sign up for LINE from computers and tablets!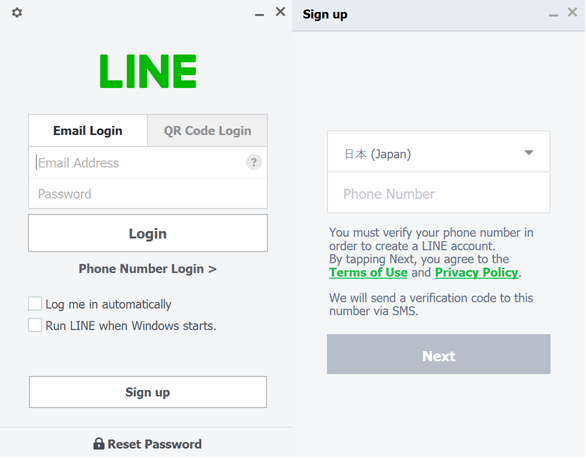 To create an account, first
install LINE
on your computer or tablet. After installing LINE, select the "Sign up" button to sign up for LINE.
Like signing up on your smartphone, you'll need to verify your phone number before you can start using LINE.
We'll keep doing everything we can to provide you with the most convenient and secure LINE possible. We especially love hearing suggestions from you!