We're excited to introduce a new feature to LINE, group video calls! Now you can talk and see all your friends' faces at the same time.


Video calls now help people get closer than ever before.
It's perfect for family members living apart, students reuniting with classmates abroad,
or even for friends who get lost during a day at the amusement park.


The days of one-to-one video calls are over. Now, video calls can include up to four people at the same time.


Best of all, like other calls to LINE users, this feature is totally free. (Separate fees may apply for your data connection.)

Update to the latest version of LINE
(Group video calls are available in version 6.9.1)
How to make group video calls
1. Go to the chat with the friends you want to call and tap the phone icon at the top.
2. Tap Video Call.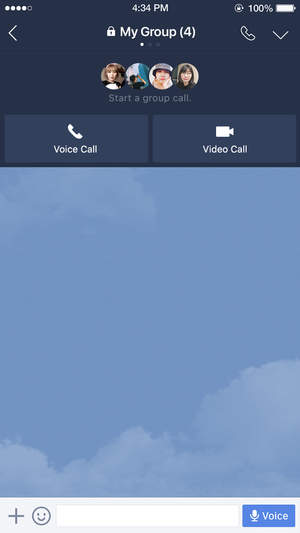 3. Your friends will appear as they join the call. Go ahead and start talking!
After four people join, everyone else will show up with a profile picture on the right side of the screen.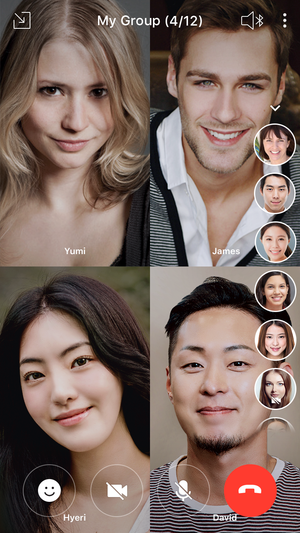 Show exactly how you're feeling with effects
Tap the face icon to open up six different fun effects to help you express yourself.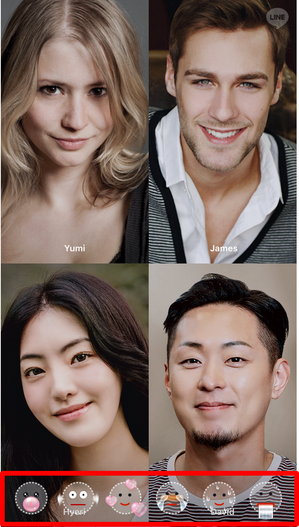 After tapping an effect, it will show up in your video. You can surround your face with hearts, make it look like you're crying, and much more. Use effects in your calls whenever words aren't enough!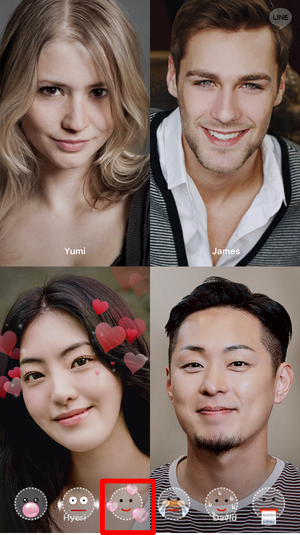 Change your call layout and invite more friends
Tap the arrow icon in the top-left corner to change the call layout. For example, you can make one friend's video in the call bigger than everyone else's.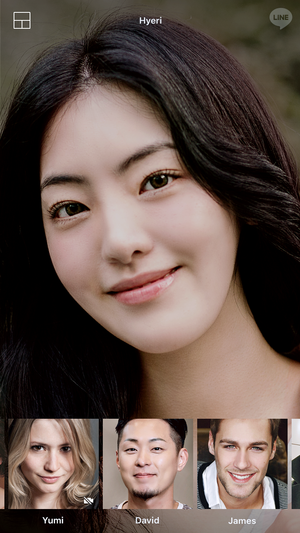 When you're video calling with five or more people, drag and drop the profile picture of a friend into another friend's video to switch their positions.
Don't worry about any latecomers to your call. Invite friends to join a video call in progress from the menu in the upper part of the screen.


If you can't bring everyone together in person, let LINE help you do the next best thing with new group video calls! You just might feel like everyone's right there with you.