There's a whole lot of fun new features to enjoy with LINE 7.3.0 on iPhone and Android! Add a personal touch by drawing on photos and make fun stop-motion animations right in-app*.
*iPhone only
We've also made some convenient updates like getting notifications whenever you're mentioned in a chat, even if you've muted all other notifications.
(You will be taken to the relevant app store.)

On May 11, some iPhone-only features were made available on LINE 7.4.0 on Android.
Draw on photos before sending them
Sending photos to your friends just got a lot more fun! Now you can trim photos and draw on them in LINE before you send them.
When sending photos, at the bottom of the screen you'll now find buttons to easily crop photos to any ratio, draw using a variety of colors and thicknesses, and add text.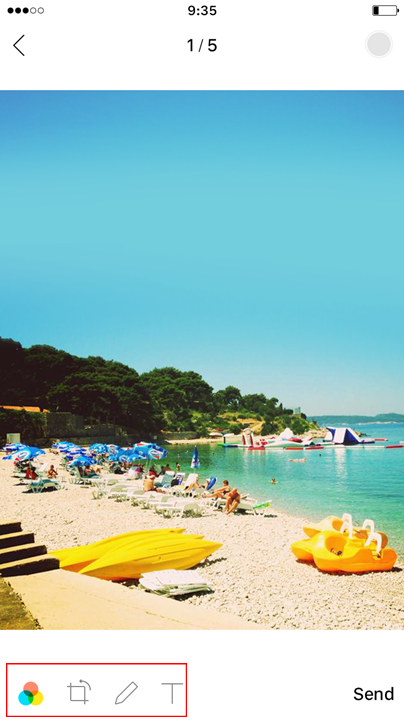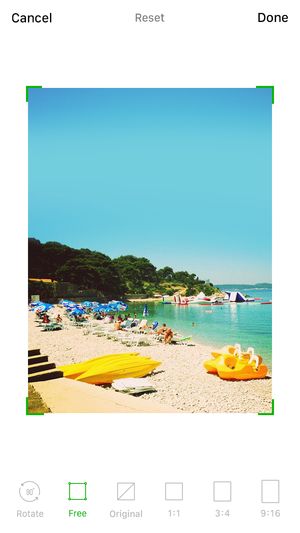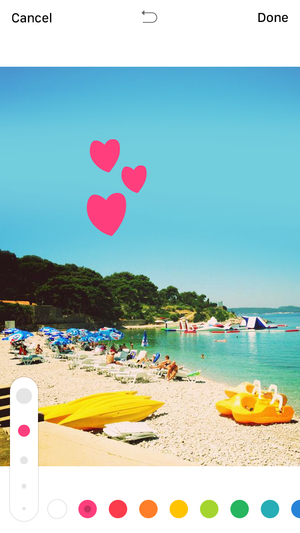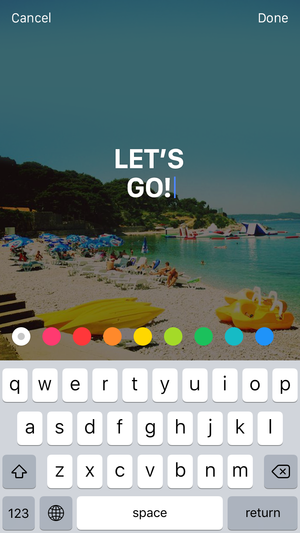 Even if you're setting your profile photo or posting to Timeline, you'll get access to the same photo editing features.
There's no longer any need to edit your photos with another app, get your photos looking great all within LINE!
Make and send stop-motion animations with your photos (iPhone only)
In LINE 7.3.0, you can use your photos to make your own stop-motion animations and share them with others as animated GIFs.
When you're sending photos to a friend, a GIF button will appear whenever you select 2 or more photos. You can select up to 20 photos for one GIF.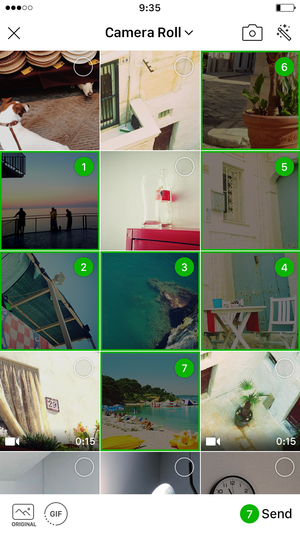 Making the GIF is nice and easy—just pick
its aspect ratio and speed.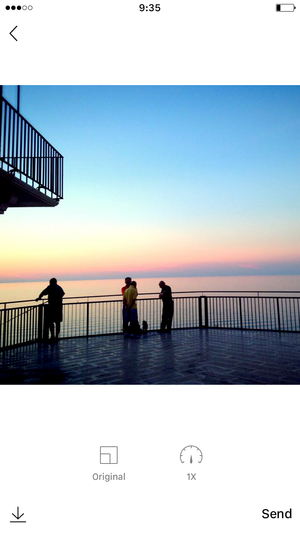 Plus, animated GIFs will now play automatically when shared in chats!
You can turn animated GIF auto-play on and off as you like in your Settings.
Multi-task with LINE while in a video call
You can now shrink your video call window to use other LINE features while staying in the call (available for iOS users on iPhone 5 and up).
The compact video call window can be moved around your LINE screen freely.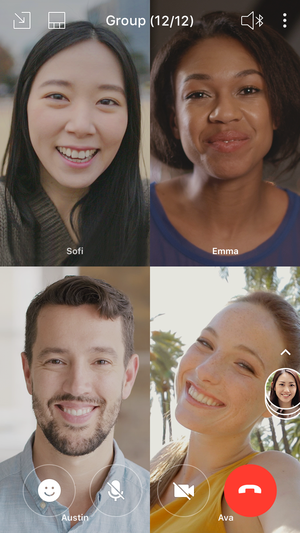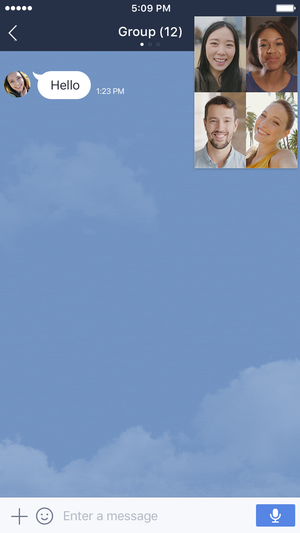 Use videos on your device as your LINE profile icon (iPhone only)
Have a video saved you want to show off as your LINE profile icon? Now you can!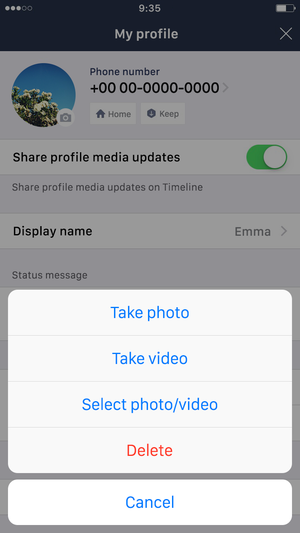 You can pick which part of your video and how long (up to six seconds) to use as your profile icon.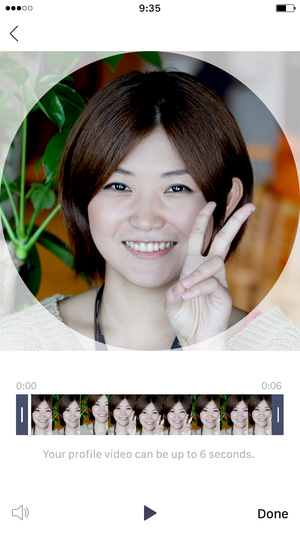 Other updates
1. Mention feature has been improved
Even if you have muted notifications for a chat, you can now get notifications sent to you for whenever you are mentioned in that chat.
Also, any chats you've been mentioned in will now be shown at the top of your Chats screen (iPhone only).
2. Chat menus have been improved
"+" Menu
• The photo and video buttons have been combined into one Photo/Video button.
• Snap Movie and LINE Camera buttons have been removed to make the menu neater.
"V" Menu
• Send gift button has been removed to make the menu neater (Android only).
3. URL previews in chats have been improved (iPhone only)
You can now turn URL previews in chats on and off as you like in your Settings.
We'll keep doing everything we can to provide you with the most convenient and secure LINE experience possible. We especially love hearing suggestions from you!