Timeline posts are getting a lot more fun with LINE 7.5.0, as we're adding the ability to change the background color of your posts and add animated text.
We're also making LINE even more convenient, letting Android users easily back up and restore their chat history.
(You will be taken to the relevant app store.)
Add background color and text animation to Timeline posts
Want to make your posts stand out from the crowd? Try giving them a new look with a background color of your choice, or make them come to life with some animated text! You can use both of these features on posts of up to 50 characters.
Tap the T button in the bottom-right of the screen to select your color or animation. There are five animations to choose from, including zooming text and messages that blink onto the screen.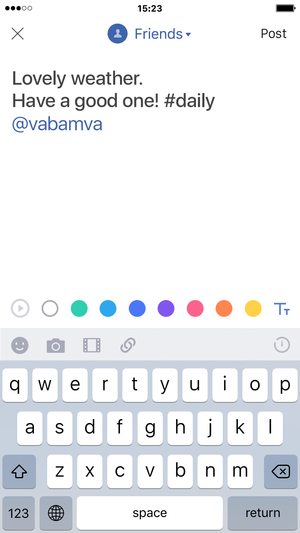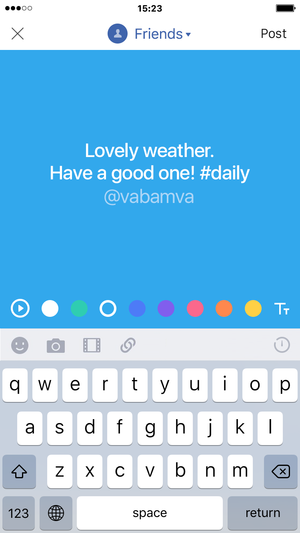 Back up and restore your chat history on Android
Using Google Drive, LINE for Android users can now easily back up and restore chat history. Just as long as the data has been backed up using this feature, it can be restored.
Android update details


• Pin any chat you like to the top of your Chats screen

• Any chats you've been mentioned in are placed at the top of your unread messages list

• You can now use videos saved on your device as your profile icon

• Share photos and videos from other apps directly to LINE chats

iPhone update details
• Watch YouTube videos right from LINE

YouTube URLs sent in chats now have their own special preview message – simply tap it to start watching the video from within the LINE app.
Update to the latest version of LINE now!