The latest update for LINE (version 7.6.0) is out for both Android and iPhone!
We've made the app even better with new features like the ability to search for messages in chats (iPhone only).
(You will be taken to the relevant app store.)
Message search for chats (iPhone only)
With the new in-chat message search feature, there's no more need to manually scroll through old messages to find the one you're looking for!
Just open the "V" menu in the top-right of a chat and tap Search. You can even try different search methods:

Keyword search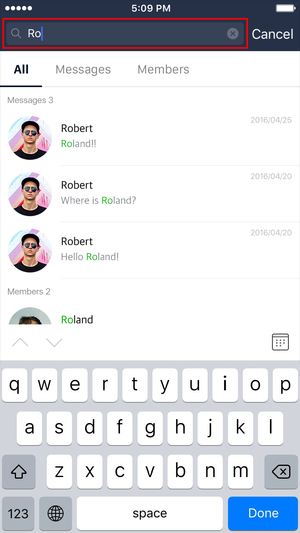 1. After tapping Search, a text box will appear at the top of your chat. Simply enter a keyword to bring up a list of search results.
2. Tap any message result in the list and you'll be taken to where that message appears in the chat.
3. Use the ∧ and ∨ symbols to move between different results in your chat.
Calendar search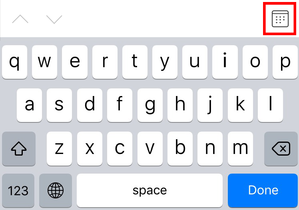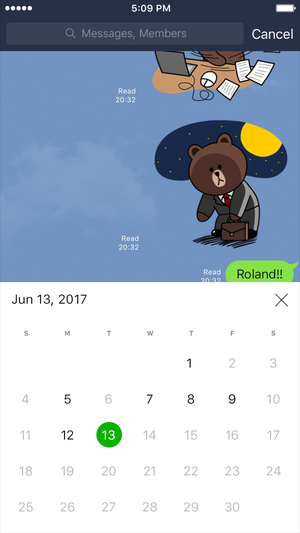 1. Tap the calendar button to open up your chat's calendar.
2. Press any active date on the calendar to be taken to that day's messages.
Member search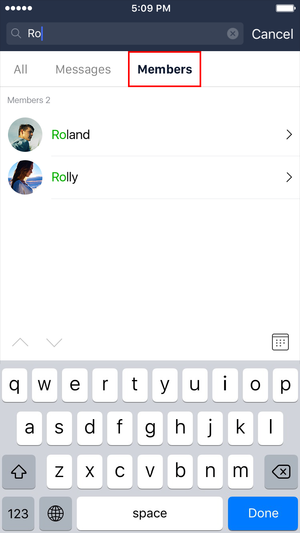 1. If you tap the Members tab, you'll get a list of members who match your search criteria.
2. Tap a member's name to get a list of messages that member has sent in the chat.
(This search type is unavailable in 1-on-1 chats.)
Other updates
1. Send photos and videos from the "+" menu
(This feature was previously released on iPhone and is now also available on Android.)
2. Save and share photos, videos, and other content sent by official accounts (Android only)
3. A new and quick way to switch to compact video calls (iPhone only)
Just swipe down during a video call to switch to compact video mode, so you can talk and type in chats at the same time!
We'll keep doing everything we can to provide you with the most convenient and secure LINE experience possible. We especially love hearing suggestions from you!
Update to the latest version of LINE now!