Great news! We've performed a special update to items in LINE POP, the popular puzzle game featuring Brown! Also, look forward to a series of events we have in store for you next week!
New items to get you amazing scores
Introducing the Double Candy item
We've added a new Double Candy item to the pop-up items that appear randomly before each game! This item produces TWO Hyper Blocks when the Combo Gauge is full. Hyper Blocks can eliminate all the blocks in the same row and column it's in!
Color Splash is now a Spin item!
Color Splash, Time Plus and Combination, previously only available as pop-up items, are now available through the Spin! You can see all the items you have and select which ones to use before each play.
Receive special edition stickers for completing Missions
LINE POP will receive a new Missions function starting May 20 (Mon). Complete all the missions to get special edition stickers featuring Brown!
Event date: May 20 (Mon) to Jun 4 (Tue)
Limited edition Six Mode item
A limited edition item, Six Mode, will be available from May 22 (Wed).
Lightning quick combos that'll make you smile!
Why? Cos only 6 types of Blocks will appear during the first 30 seconds of the game, instead of the usual 7 types! That makes it so much easier to achieve combos and get amazingly high scores!
Available from May 22 (Wed) to May 31 (Fri)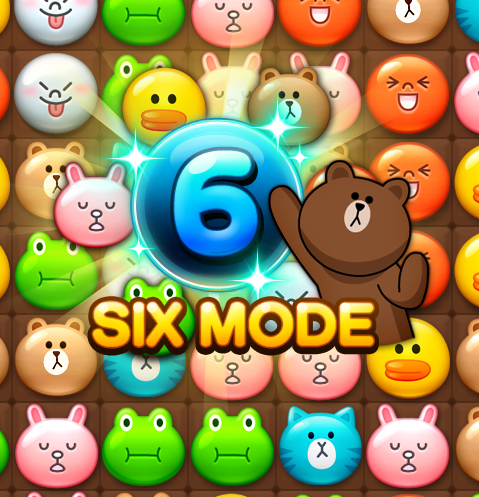 These new items and Missions have just made LINE POP even more exciting! We hope you are as excited as we are about the update!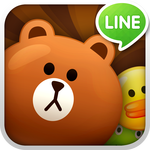 LINE POP (Free download)