LINE is rolling out redesigned birthday features with the newest version of our messaging app.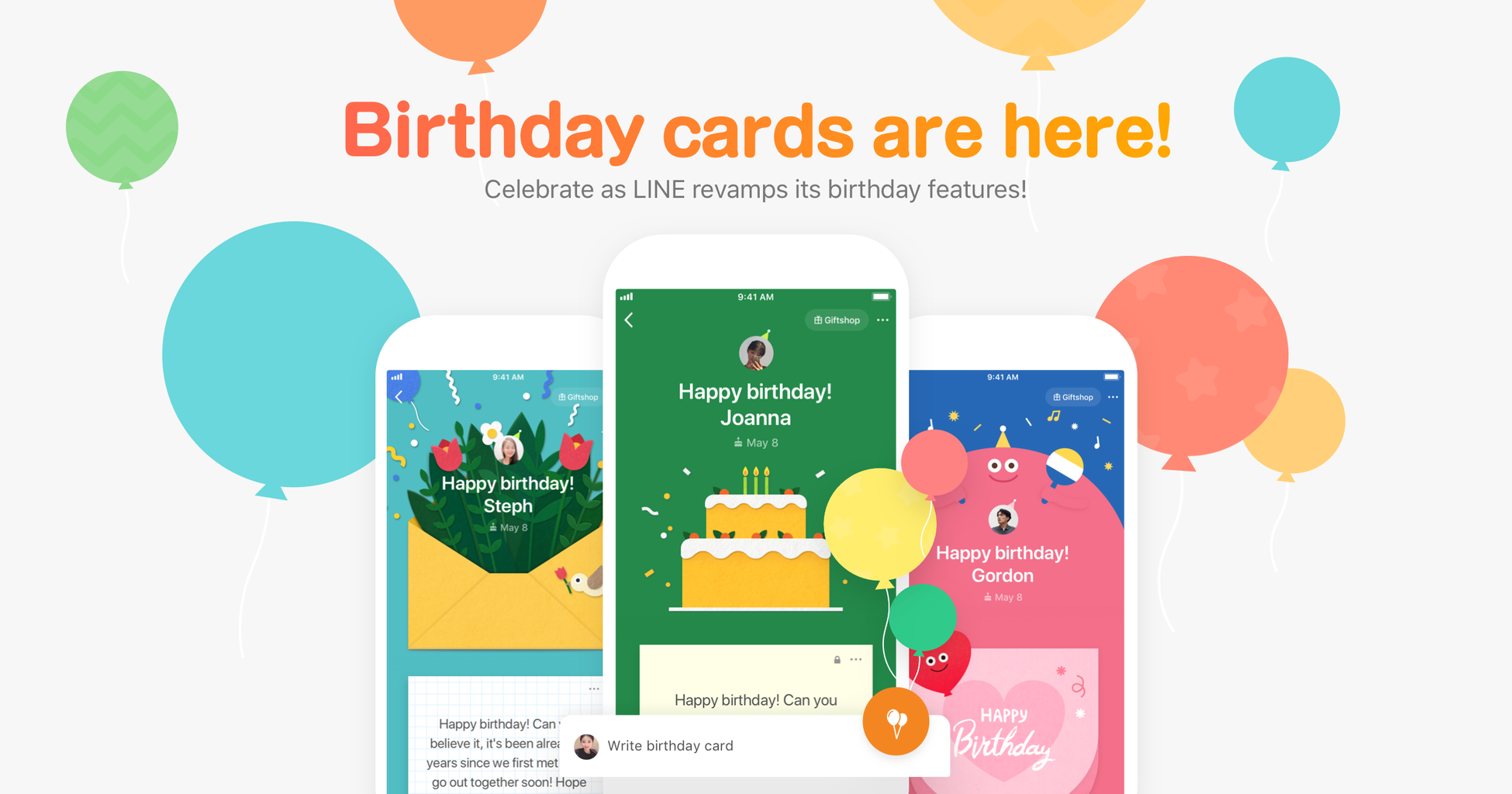 Post a stylish birthday card on a friend's birthday board to celebrate their big day.
You can also set the visibility of birthday cards to private, should you decide to send a private message to your friend.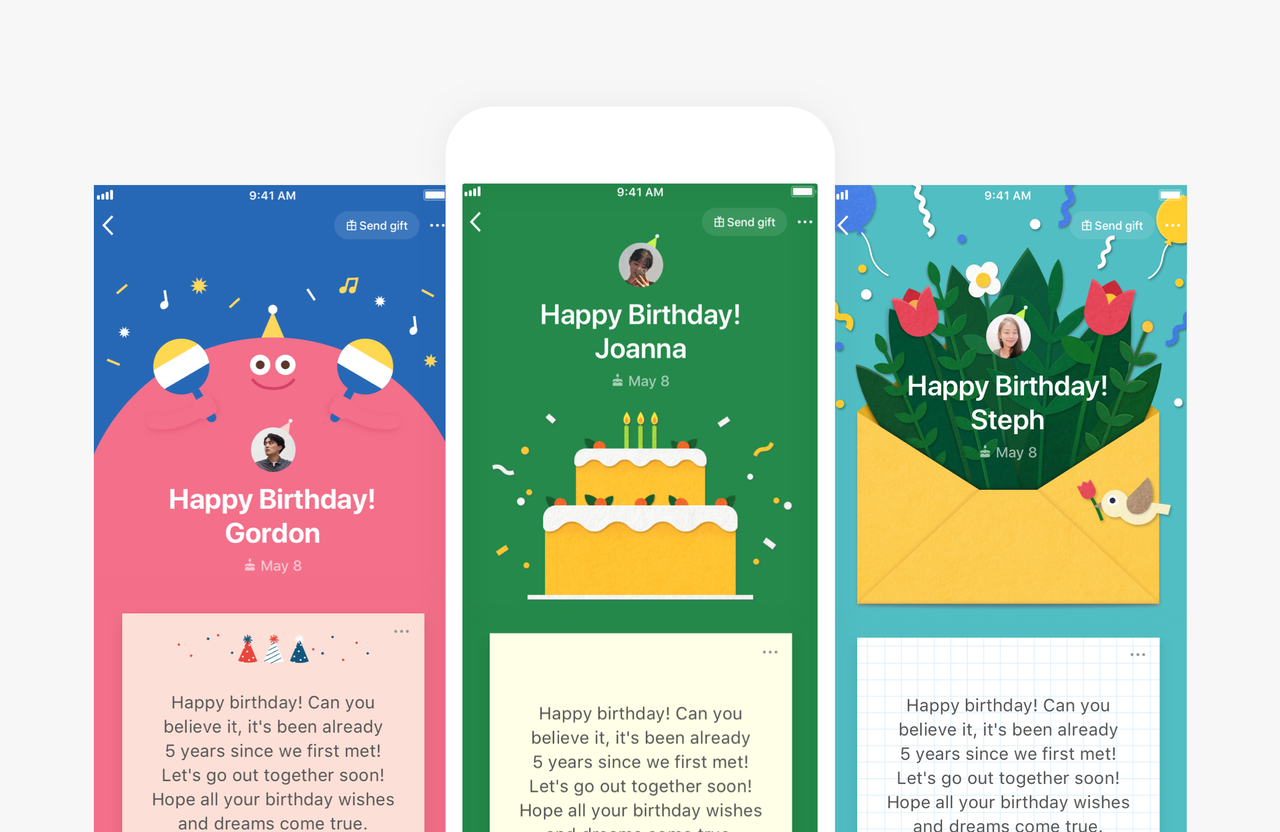 How to post a birthday card
① LINE Timeline will notify you of a friend's birthday on the day before.
Tap the notification to open the friend's birthday board.
The birthday board will be displayed in one of the three designs, chosen at random.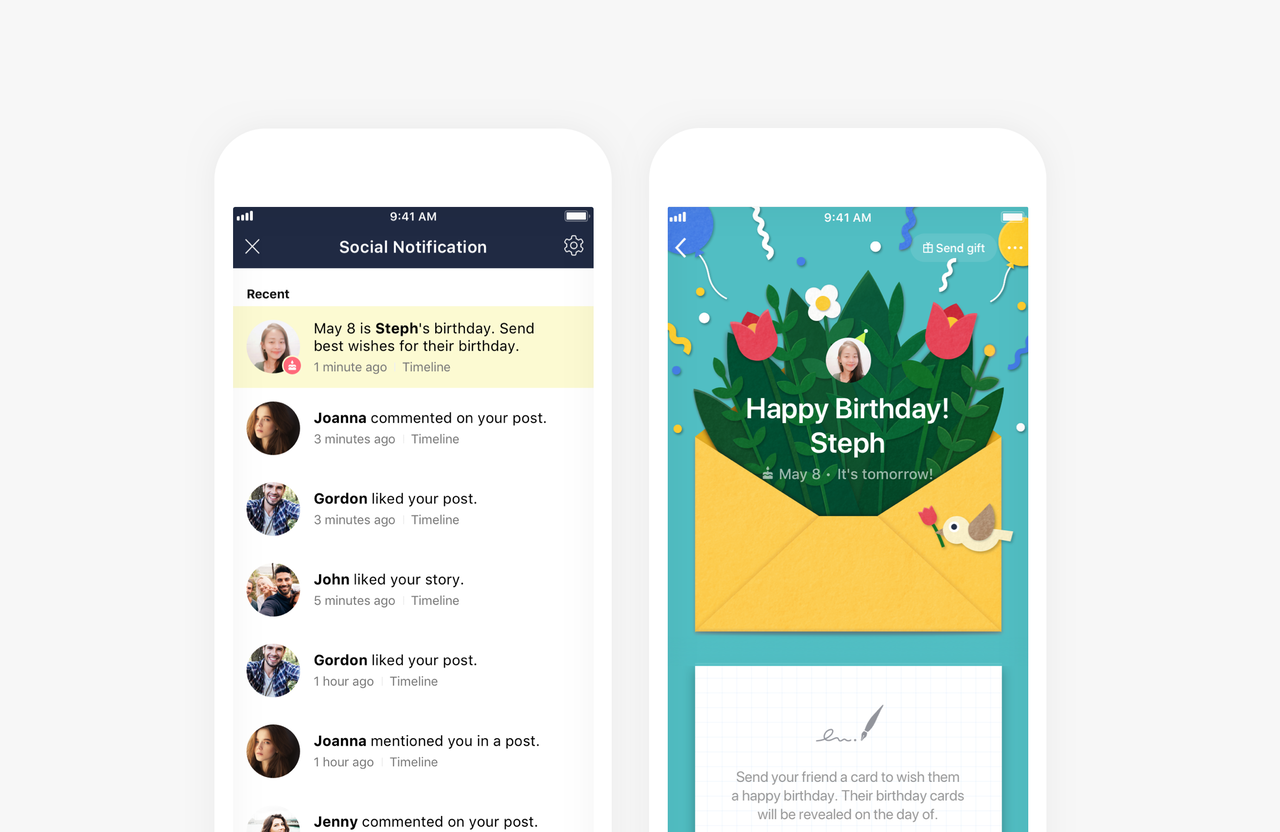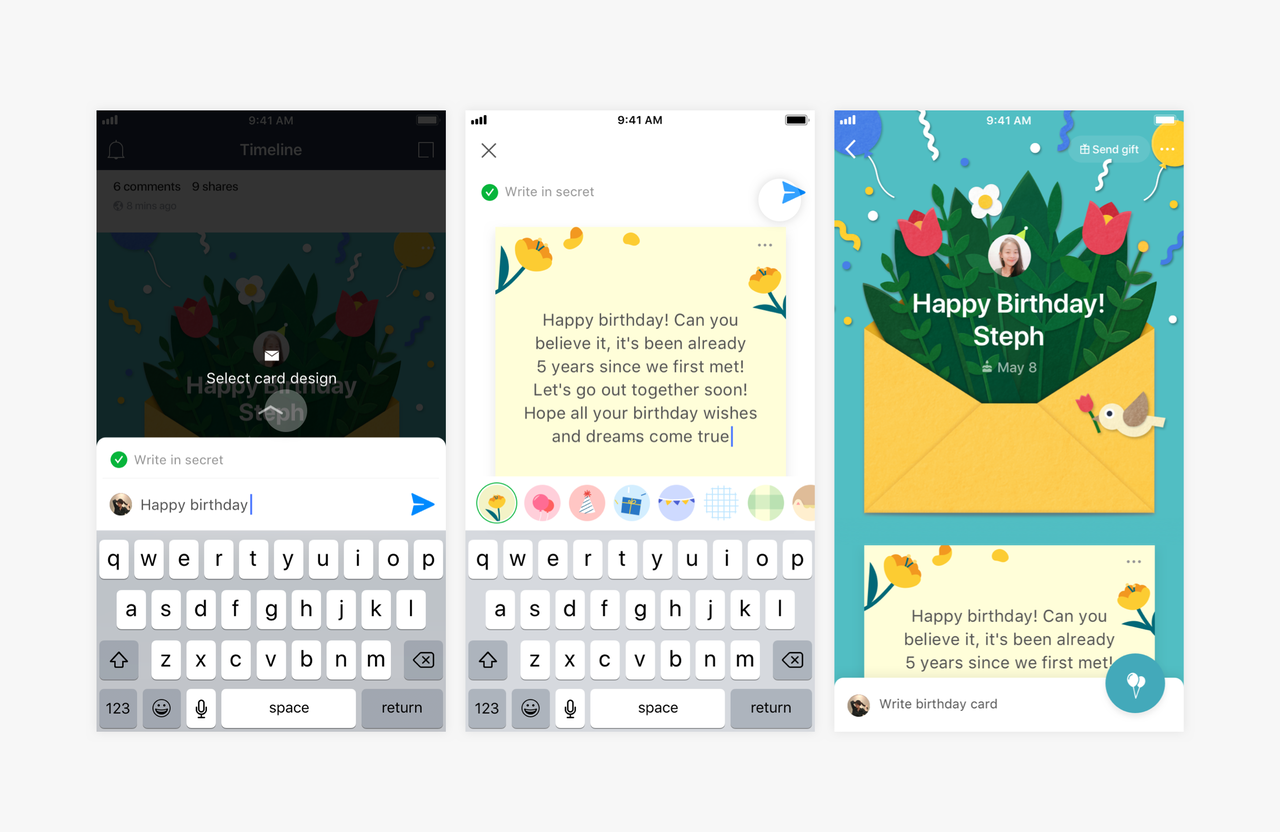 ② Tap "Select the card design" to change the birthday card design.
Select "Private mode" to make the birthday card visible only to the recipient.
Enter your birthday message, and tap the paper plane icon to post the birthday card to the birthday board.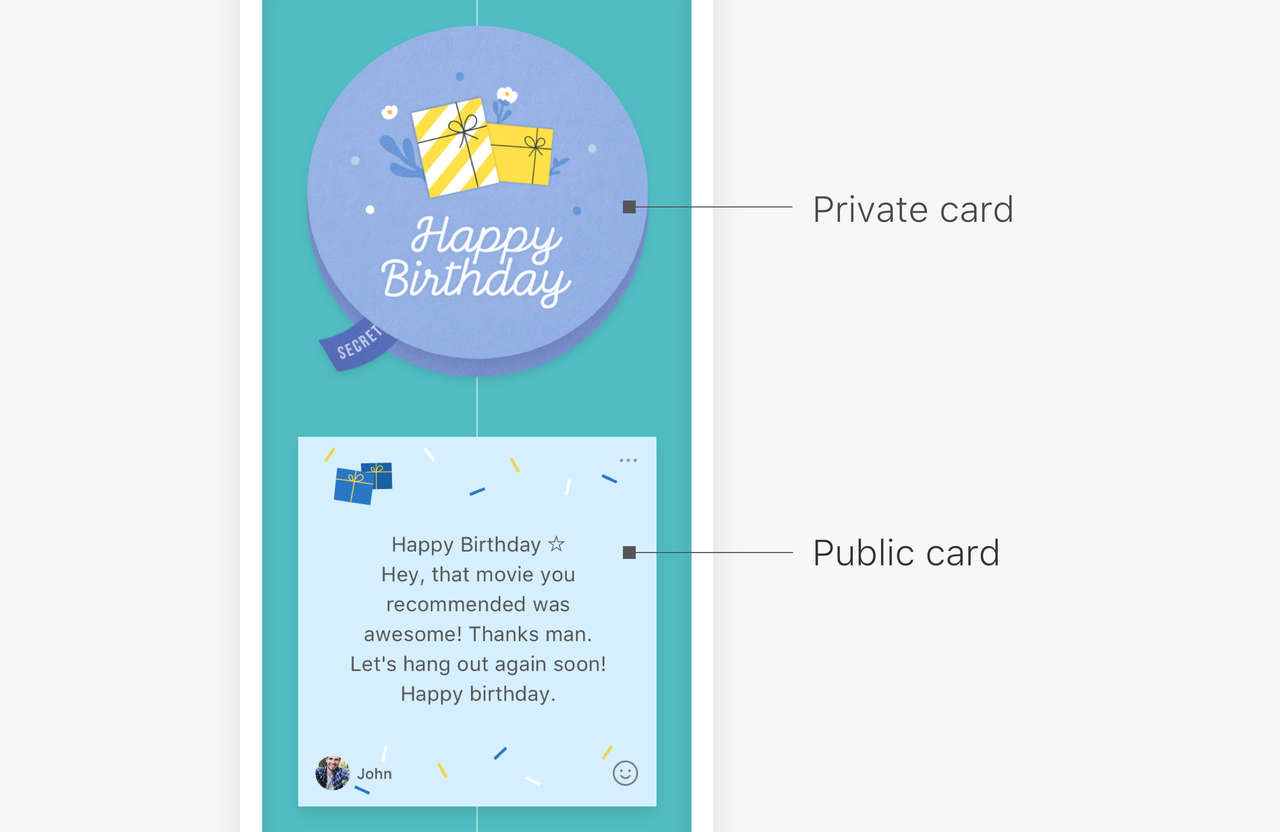 ③ Tap or long press the balloon icon to send the celebration effect animation as well.
The celebration effect can be sent up to 100 times per person.
The celebration effect and the number of times it has been sent are only visible to the friend who has the birthday.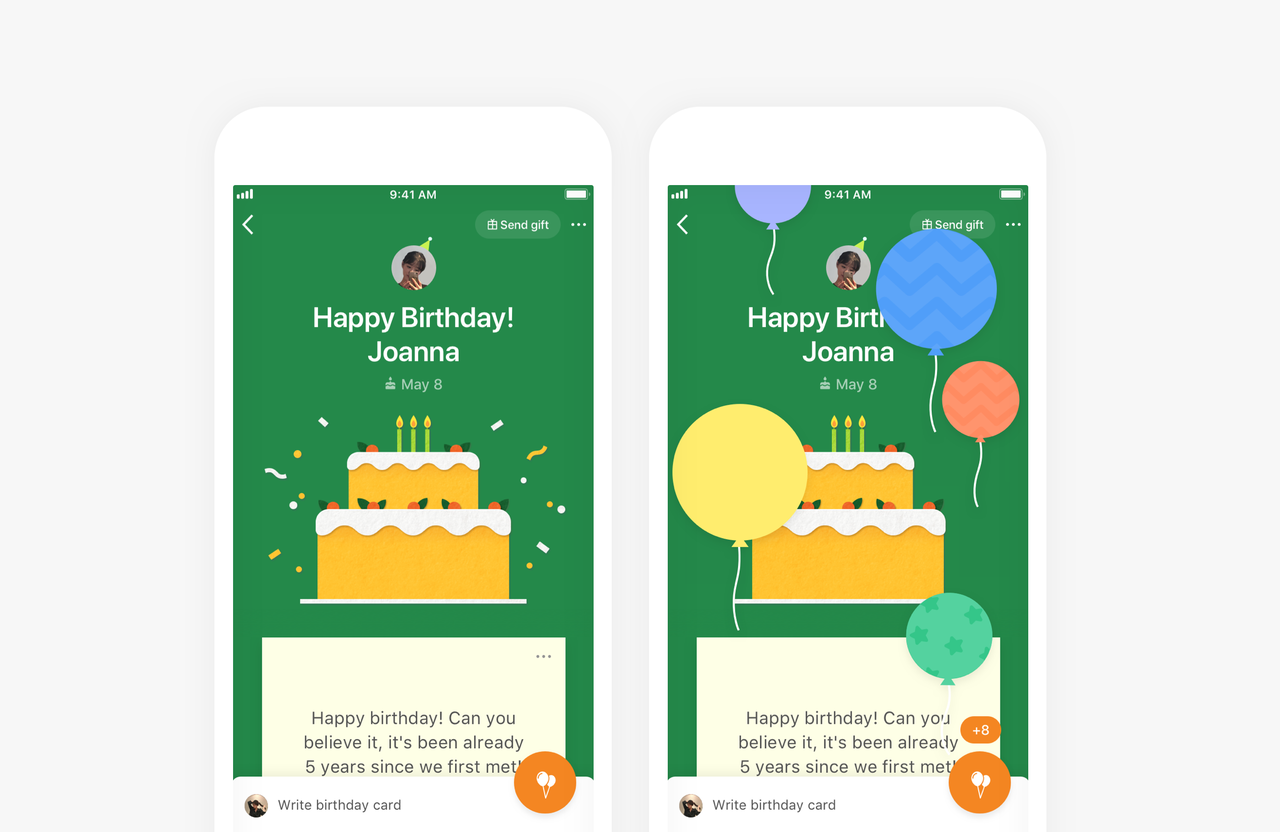 Introducing the birthday board!
Birthday boards are displayed on a friend's birthday.
How to receive birthday cards
If you would like to receive birthday cards, then you have to let your friends know when your birthday is. To do that, register your birthday on LINE.

⇒
Register your birth date on LINE
Go to Settings > Profile > Birthday, enter your date of birth, and toggle "Show my birthday" on.
Note: While you need to turn on "Show my birthday" for the birthday features to work, you do not have to toggle "Show my birth year."